RAB Expands National Talent Program for 2023 to IBAF
RAB Expands National Talent Program for 2023 to IBAF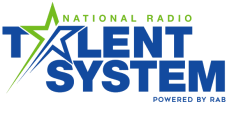 National Radio Talent System
National Radio Talent System (NRTS), a division of the Radio Advertising Bureau, announces a new Radio Talent Institute scheduled to take place in person in 2023. NRTS and the Illinois Broadcasters Association Foundation will be producing the inaugural IBA Radio Talent Institute at Columbia College in Chicago on June 19-28. RAB has been developing the program for this latest institute with the leadership of the Illinois Broadcasters Association.
"We are delighted to continue to grow the footprint of the National Radio Talent System," said RAB President and CEO Erica Farber. "Collaborating with leadership of the IBA and its Foundation to launch the first-ever institute in Chicago with affords us the opportunity to produce a first-class institute that will be immersive, engaging and rewarding for the students."
The Illinois Broadcasters Association's Foundation with support from the Association's Radio Broadcasters of Chicagoland Committee is the underwriting body responsible for making the IBA Radio Talent Institute possible in Illinois.
IBA and IBA Foundation President/CEO Dennis Lyle stated, "Can anyone think of a better time than now to showcase the many rewarding opportunities a career in radio can provide? We are thrilled Columbia College has stepped forward to host our first-ever Illinois base Institute. After all, Columbia is the alma mater of many of today's most successful broadcast professionals including Salem Media Group's CEO David Santrella, TV's Wheel of Fortune's Pat Sajak and a plethora of other grads working around the country and at IBA member stations like WGN's Chris Boden, Chicago's ESPN Radio's Carmen DeFalco, Rock 95.5's Abe Kanan, WGN-Radio and TV's Dean Richards, KISS-FM Chicago's Erik Zachary and IBA board's Vice-Chair/Television, Kevin Cross, president/general manager of NBC5/Telemundo Chicago, to name a few."
The IBA Radio Talent Institute is a talent incubator in Columbia College Chicago, a private, non-profit college offering a distinctive curriculum that blends creative arts and media arts, liberal arts and business located in the heart of Chicago's Cultural Mile. This is the inaugural institute in the state of Illinois of the National Radio Talent System. The Institute brings in broadcast professionals from around the state and country to be the Guest Professional Faculty and to teach all the sessions during this intensive 10-day summer program.
As previously announced, Confer Radio Talent Institute and Kellar Radio Talent Institute will also be returning in 2023.
To find out more information about the new IBA Radio Talent Institute and the National Radio Talent System, visit nationalradiotalentsystem.